---
Earn While You Spend with My Chevrolet Rewards
Our team at Modern Chevrolet wants to make sure your dollar can go as far as possible, and the only way to do that is to use the My Chevrolet Rewards program. You accumulate points when you get anything from the dealership, are getting a paid Chevrolet Connect Service or OnStar plan, or are buying a Chevrolet, then you can redeem the points on services, accessories, or even when you are buying or leasing your next Chevrolet model. With all of the benefits this program provides, there is no reason to push off enrolling in it!
As a bonus for enrolling, you will automatically get 1,000 points in your account! This is a gift from Chevrolet for continuing to choose their parts, accessories, services, and vehicles. No matter if you will need an oil change, want to add floor liners, or if you want to buy a new Chevrolet model, you can redeem points on it all!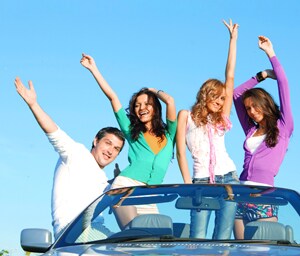 Choosing a Chevrolet dealership for your parts and services is the more reliable choice, and this program continues to add incentives to it. It isn't guaranteed that the technicians at an independent shop will have the most recent certifications, and they might not be comfortable on certain Chevrolet models, but the technicians at any Chevrolet dealership are sure to be certified and specialized with Chevrolet models. You'll have peace of mind in knowing your vehicle will perform as reliably as possible, and that you are earning points by making the decision to come to us!
To learn how to make the most of My Chevrolet Rewards, you can talk to a member of our team that can answer all of your questions. We want to see you redeeming as many points as possible, helping you smile with a sense of satisfaction every time you can use some. You can enroll in the program online, then visit our dealership to start earning!